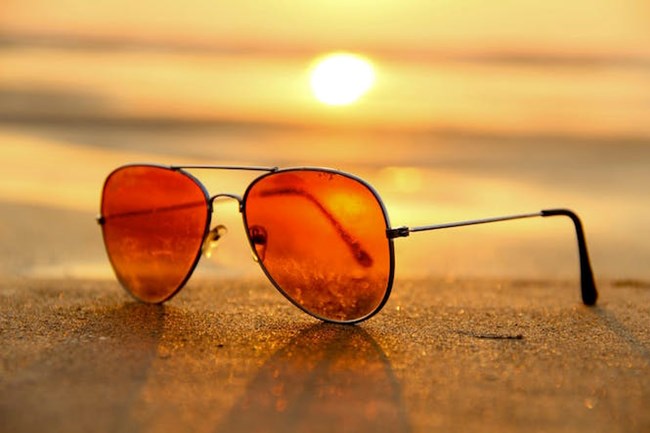 I love Auckland during the holidays. It's the best time to be in the City of Sails. The roads are clear, the streets not crowded and there's no line to my favourite coffee shop 😉 Over the Christmas and New Year period Auckland turned on an amazing summer for us. My wife and I have a ritual of going down to the bay in the morning, grabbing a coffee, and going for a walk to soak up some sunshine. However, since having our son we have become even more conscious of the harm the sun can do. Before heading out anywhere we're religiously applying sunscreen to our son, putting a hat on him, and putting up the sunshade on the stroller. We're also applying sunscreen, a hat, and sunglasses to ourselves – SLIP, SLOP, SLAP, and WRAP!!
I like to think that we are relatively sun smart – I haven't been sunburnt in a very long time – and I'd like to keep it that way! But when we are walking along St Heliers beach I often cringe as I see so many people not being sun smart. I see them lying on the beach at midday in direct sun with only a bathing suit on. I pray that they have liberally applied sunscreen, but that's not enough!
So many people think that if they apply sunscreen then they're good to go. They're good to be exposed to the powerful midday sun rays for hours, confident that they are protected by the invisible layer of sunscreen, and will not need to worry about being burnt to a crisp. But hang on here! That's not the case at all!!
While crucial, sunscreen does not guarantee no sunburn. The SPF on sunscreen stands for sun protection factor. An SPF of 15 means that it would take 15 times longer to get burnt than if you did not apply sunscreen at all. At peak hours of the day, burn time can be as little as 11 minutes. Applying SPF 15 sunscreen stretches this to 2 hours 45min. So that means if you use an SPF of 50 then you don't need to worry, right? Wrong! All sunscreens do not fully block the harmful UV rays and what's more important to keep in mind is that ALL sunscreens – no matter the SPF, water-resistance claims or brand – need to be reapplied every two hours and after swimming or exercise. This is because the SPF is only fully effective for up to 2 hours after applying it.
As I've said, no sunscreen is perfect and UV damage can still occur using sunscreen, SPF 15 sunscreens filter out about 93% of UVB rays, while SPF 30 sunscreens filter out about 97%, SPF 50 sunscreens about 98%. Any exposure to UV rays can lead to skin damage and potentially skin cancer. So the only way to prevent this is to seek shade, wear long sleeves, use a hat and sunglasses in addition to sunscreen. Remember a tan is not healthy – it's an indicator of sun damage.
Here's to a sun-smart summer!