Nostalgic about the fragile pre-COVID normality?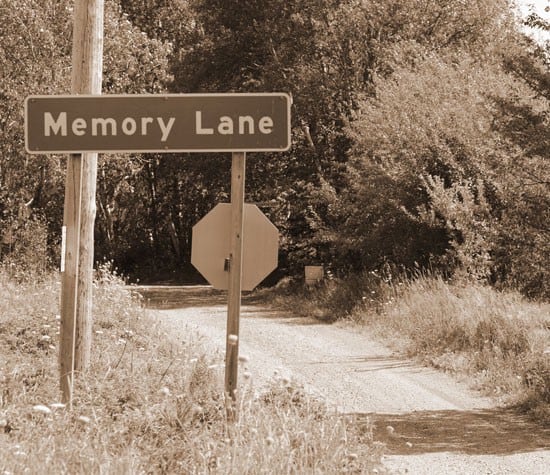 As well all move into level 2 of the COVID lock-down, normality will slowly be re-instated. Kids will soon be back to school. Essential workers will continue doing what they do best by working on the front line. People who were working from home during the whole lock-down might find themselves continuing to from home. Majority of businesses, especially retailers and restaurants, will gradually adapt to the new working environment and the changing landscape of their customers' behaviours.
Funny that, in the last days of the level 3 lock-down, we in the pharmacy started to see some disappointing actions. Comments from non-regular patients cursing us for not being understanding and only dispensing their medication one month at a time, refusing to co-operate despite offering our courtesy free delivery service when their repeats are due. I understand the frustration some patients might have. However, there is a very valid reason why the government placed a temporary restriction on medication supply during the COVID pandemic – to make sure everyone does get a fair share of medication to ensure continuity of supply. It seems like what the COVID pandemic lock-down taught us all in the past six weeks about caring, kindness, compassion, and having a different perspective in life has all been thrown out the window for good. Perhaps some people may not pose those qualities at all, or their self-centred quality got the better of them at that moment – we're not sure!
As this next milestone is reached in the pandemic – nostalgia is once again re-surfacing for many, that we must "get back to normality."
One of the burning questions that everyone might have is what our lives will be like after the COIVD pandemic? Will our lives ever be normal again in the post COVID phase? This is a question that I've been pondering a lot lately since the government announced the plan for level 2. I've personally heard many of my patients and customers talk about how much they look forward to returning to a pre-COVID life. That is very true, I mean who would have thought keeping 1 to 2-meter social distancing, queuing up at the supermarket and hand sanitising your hands gazillion time a day be the norm?
Perhaps, freely walking into a pharmacy, not needing to be served by a heavily gowned pharmacist (which makes some more intimidated to catch something than feel safe), and the ability to shop for as long as needed without feeling the guilt of holding up everyone in line are some of the "norm" that everyone misses.
So, what exactly is a normal pre-COVID life? I mean, we certainly have a reason not to linger in the grips of the pandemic.
But before we get on with any restoration work, it's worth thinking about whether what we were doing in the past is something that we want to restore. Does normal mean what we were doing was the only possible way? This is indeed an interesting question. Since globalisation and digital technologies have transformed our lives in the last two decades, what seems to be a move towards a better world has somewhat positioned ourselves a few steps back. There has been vastly increased in population dependent significantly on an unsustainable way of life; rising of carbon emissions has impacted dramatically on climate change; the widening gap of economic inequality has affected people's quality of life; the easily accessible information through digital technologies has given us enormous headaches due to exposure to unnecessary dis-information.  So, are these the things that we are nostalgic about and eager to restore?
Everyone in NZ has experienced three distinct stages in the past three months: pre-COVID pandemic, stay at home lock-down restrictions, and then a recovery phase, which we are all projecting towards. Leaving aside the financial repercussions of the pandemic, was there any good out of this once in a lifetime human and society-centred reset? Despite a certain few who are born rebellious, what I've seen in the past six weeks has given me significant faith in humanity. Communities supported each other to serve a greater good, people gained a greater sense of belonging to their community, looking out for each other in ways that could never have happened in the past and people started to redirect their focus onto things that matter the most but have been significantly ignored in the past. So, the answer is a positive yes! And this has allowed everyone to shift their perspective in life and realign their morals and values.
Another of my observations during this whole pandemic is how fast things can be accomplished in such a small period if they are deemed significant enough for our existence. As COVID impacts every aspect of our work and life, we have seen a few years' worth of digital transformation in just the past two months. To be fair, all the digital infrastructure that we've seen in the past couple of months had existed years before the COVID pandemic. But COVID has acted as a catalyst for this shift to occur. One clear example is the Zoom video conferencing platform; the company has seen a significant increase of users from 10 million to 200 million in just a few months. Zoom has all of a sudden become a household name. Everyone is using zoom from board meetings to a weekend pub quiz with friends and family.
When you look across the health sector, speed and execution are also noticeable. Healthcare is a sector which I often believe is the last few still living in the "stone age" when it comes to digitalisation.
We are a group of unique creatures that all of a sudden have woken up from a bad dream and have transited and embraced so much technology in the past two months compared to the last 20 years combined. GP's are using video style consultations to screen out high-risk patients, and our fax machine in the pharmacy is not running at full capacity for the first time because email prescriptions have taken off. That's just the tip of an iceberg of the things we've seen that have rapidly transformed pharmacy for the better in the past two months.
I cannot rule out that the changes we've seen are voluntary. Circumstances have given us all a nudge to change. This just proves that change is an instance. It doesn't take decades to make meaningful changes. However, what's important is to realise is the real reason for the change. Because change only happens when the pain of staying the same is greater than the pain of change.
New Zealand will never be the same; the world will never be the same again. Many people will start to realise that the way we do things in the pre-COVID world can no longer be sustainable. What I hope everyone would have learned by now is that we need to build a far more resilient world.
Of course, we need to – but not necessarily from the perspective of strengthening the global health and financial institutions, creating a pandemic ready system that can adapt rapidly and continue to operate under enormous stress. What I mean by a resilient world is that each and everyone should adopt a resilient mindset where we are always hungry for growth to be a better person. We need to focus our energy on increasing our ability to navigate life, adapting to change, learning through adversity, and self-awareness by understanding your feelings and emotional responses to situations.
I wanted to end this article with a quote that I saw from a graffiti artist in Hong Kong that I came across recently in a news article which resonates with me.
"We can't return to normal, because the normal we had was precisely the problem."
 
To a better you.
Chris,
Pharmacist