Maintaining Concentration in Chaos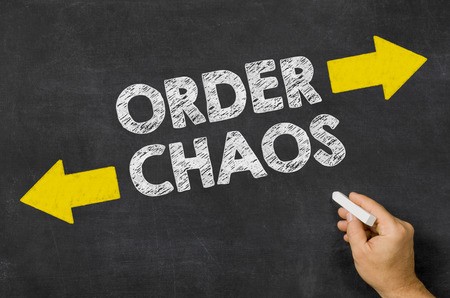 Hope that you have all been keeping well. I've been enjoying the sun today after the stormy weather earlier this week. Although Auckland needs the rain with the current drought – the region's dams have dropped below halfway – the first time in more than 25 years! I've heard on the radio that we should all be conserving water – 4-minute showers each – make sure to tell your girlfriends and wives:). Showers use up to 27% of household water use so limiting use will make a big difference.
What has also put me in a great mood is that all our efforts to stay in our bubbles has been paying off with very low numbers of new cases of COVID-19 reported in the last few days. It's not a time to relax and be complacent but it's reassuring that we're heading in the right direction.
Watching the news every night, 99% of the coverage is on COVID-19 and no wonder as it is an issue that affects each and every one of us. On the radio, internet, newspapers – all aspects of COVID-19 are covered. Discussions with family, friends and for those of you back at work like me – colleagues, all centre around COVID-19. A few weeks ago we were all talking about when we would move to level three, as soon as we're at level three, the topic turns to when we're moving to level two and what this means for us all.
Workplaces have changed dramatically and there's no ignoring the impact of this disease – but how are we all able to remain productive when the COVID-19 cloud is hanging over our heads? And for those of you that are working from home – what about the distractions of partners, kids or the fridge?! I must admit I found it difficult at first to maintain motivation and direction in these times. But working throughout lockdown – often 12-14 hour days at times – I have picked up a few techniques that I thought I would share with you all my top three tips to help maintain concentration and focus when the world around you seems to be a hurricane.
What I find helpful at the start of each day is to write down what you need to complete. Make a plan for what you want to finish by lunchtime and what you want to complete by the end of the day. This will help you to maintain focus. Without a plan, it's easy to get caught up on other activities such as checking emails or working on too many projects without completing them to a sufficient standard. However, make sure you're realistic with what you can complete! Noting down that you will complete something in a morning which usually takes a couple of days is not helpful. It will make you feel unmotivated when you realise it cannot be done and reverse the benefits of having a plan in the first place.
Attempting to work through an eight-hour workday without any breaks is a bad idea. As the hours pass it becomes more difficult to focus on the task and your performance ultimately suffers as a result. Researchers have found that even taking very brief breaks by shifting your attention elsewhere can dramatically improve mental focus. At the pharmacy we close shop for an hour every day to make sure we all take a break and eat lunch – it makes a world of difference to us and of course – to the service we provide to you. Make sure that these breaks are not trips to the kitchen though! Put your phone on silent, close your email and try walking to the mailbox or jumping jacks in the lounge if it's raining at home. If you're at work – try walking up a few flights of stairs and back. This is good for your mental and physical health!
Lastly, and probably most importantly is to accept that we are in exceptional times and things will be different now and moving forward in the future. I found this very difficult at first. We are all used to working a particular way, in a particular environment and interacting with our colleagues and clients. When we split into two bubbles at the pharmacy it meant that we wouldn't be seeing half of our workmates for an indeterminate amount of time. This is hard when we are a small business that works closely together. But it was necessary to continue to remain open and service the community. I'm sure that all your work environments have changed as well. Expecting that you are still able to maintain the exact same productivity and focus as before is not realistic for most people. Accept that if you're at home with the kids trying to work that there will be interruptions if you're trying to arrange a courier accept that it will not be as quick as before – these things will affect our focus and productivity but it's important to accept that this is the reality of the situation we are living in. Getting worked up, angry, frustrated is easy to do but think to yourself – is it going to get the job done? More likely it will have the opposite effect. Be easy on yourself and communicate with your boss and colleagues – everyone is in the same boat at the moment.
I hope this provides you with some food for thought – it's not known how long we will have to work like this and what restrictions will be like in the future. But be easy on yourself and your families 🙂
Chris
Pharmacist