Looking after your mental wellbeing during the COIVD-19 Lockdown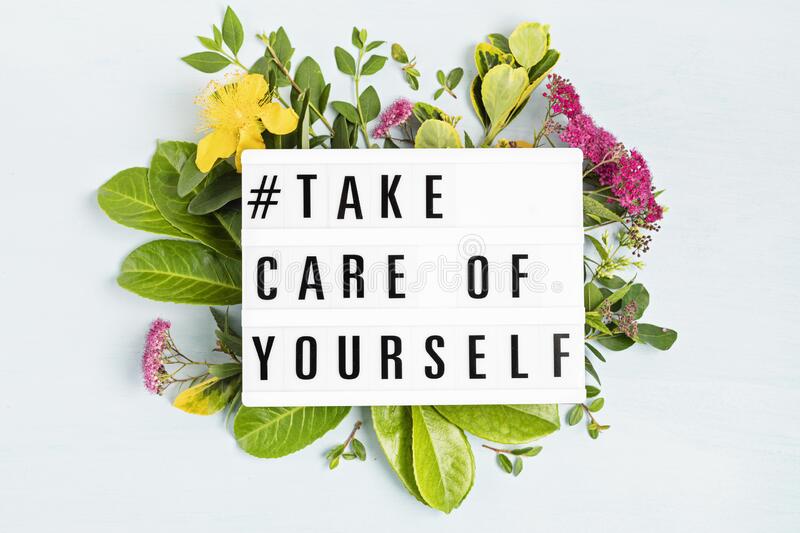 I went for a morning stroll this morning down at the St Heliers Bay on the first day of our week-long level 3 lockdown. As I was ordering coffee from our usual favourite spot (Jack's Coffee), I overheard conversations from multiple groups of people who were waiting in line for their morning dose of caffeine.
The general feeling was that many people are not entirely happy with the government's decision on Saturday night. One of the reasons was that some people were training hard and looking forward to the once-a-year "Round the Bays" event. The other reason was the strategy of going into a lockdown every time a new case of community transmission is found or suspected. The thoughts were that it's probably not the best strategy when balancing stomping on the virus and stomping on our economy. Especially, the fact that the whole population and the economy of Auckland had to be punished when a few could not follow simple rules.
Don't get me wrong, I'm not here to share my thoughts of how the situation should have been handled or how we should move forward as a team of 5 million. Quite frankly, I feel that the government has handled the situation to the best of its ability given the rapidly changing nature of the virus. However, as always, there are lessons the government could learn systematically to not jeopardise the effort of locking down a city of 1.5 million.
What I wanted to discuss instead today was why many people are feeling resentful and anxious and it all points to the result of what lockdown can do to us mentally.
There is no doubt that 2021 will be another interesting year given what we are seeing so far. There'll definitely be challenging times ahead of us for both our mental and emotional well-being. The stress and uncertainty of the pandemic, the financial repercussions from it, and the anxiety of whether our lives could ever go back to some form of normality have been difficult. Now, faced with the potential of multiple short bursts of lockdowns, profound changes in our daily routines have arisen. Many of us, including yourself, could be feeling the strain already. Personally, the last lockdown had already placed significant stress and disruption to my daily work and personal routine. Things that should be done are not getting done. It's really hard to find your equilibrium when everything feels like it's going through a phase of a trough.
Everyone is being affected in some way or another. Every life situation during this time is bringing unprecedented challenges. Workers, if they are lucky, can work remotely. However, many can not and are unemployed until the lockdown finishes. Businesses are forced to operate with maximum restrictions. Parents do their best to home-school their kids while working from home themselves. Single people struggle to maintain a connection with their friends and family.
All of us are collectively facing problems of our own. It is extremely important to be aware of this and it is of paramount importance to not be judgemental. Everyone is fighting a battle that you are not aware of. In times like this, we must not get personal and realise that the is a valid reason why people are behaving this way. A little bit of understanding goes a long way during a pandemic of a lifetime.
People with depression and bipolar disorder are particularly vulnerable to the effects of the lockdown because of the disruption in routines and their usual patterns of daily life. Routines, regularity, and social interaction are important for people with depression to be able to manage their mood symptoms, and disruption in these can precipitate a relapse. During these challenging times, we must protect our mental health and the mental wellbeing of people who suffer from clinical depression. There are lots of things you can do to boost your mental wellbeing:
1)      Maintain your routine as much as possible
Establishing a routine allows you to get through the day with less stress and anxiety.
2)      Find moments for yourself.
Try to regularly set aside time for yourself in the absence of social media, news, or other technology. Trust me, this will help you to relax and have a positive impact on your thoughts.
3)      Stay connected with your loved ones
We must keep connections and close ties to our loved ones and friends. By staying connected, it'll make us feel safer and less stressed and anxious.
4)      Share the love
At times of stress, it's easy to neglect our relationships, especially to the people we see every day. It is important to spend and treasure the time with the people who love you and who will be with you no matter what the future holds.
5)      Find ways to forgive
Always look for an opportunity to give people the benefit of the doubt and see the good in people. Being quick to forgive not only is good for your relationships but also for your mental well-being as you embrace their good character and let go of their shortcomings.
6)      Improve someone's life
Finding ways to be of service to others not only lightens their burden but also, most importantly, it will liberate yourself from a preoccupation with your own struggles (something I still have to remind myself regularly).
7)      Practice gratitude
It is important to be able to recognise the things that are right in front of us when we are in the middle of a storm. Dwell less on what's wrong or missing and be thankful for what you already have is the most reliable way to maintain sanity and be mentally healthy.
We don't know exactly how many more lockdowns we'll have in the foreseeable future. It would be wise to start giving your emotional well-being the attention it needs and prioritise it. It's alright to give yourself a break as you navigate through stressful times and adjust to a new situation or normality. There is no need to be harsh on yourself, you are doing the best you can, and that's all matters.
To a happier and more optimistic you.