COVID-19 vaccination hurdle: How to convince Kiwis to get vaccinated?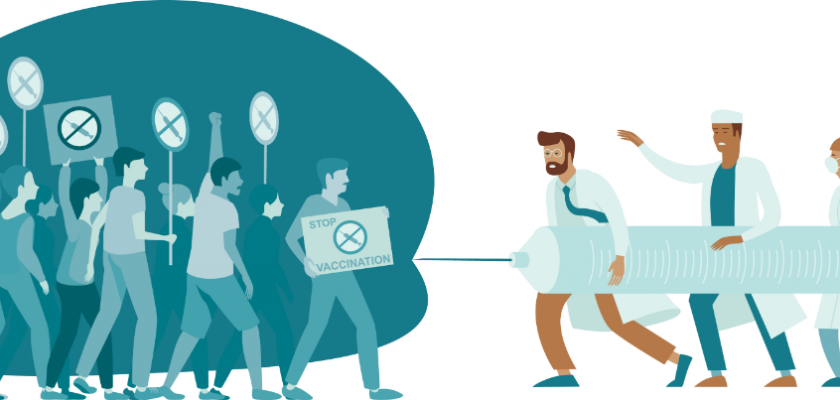 Prime Minister Jacinda Ardern announced on the 8th March that the government has secured an additional 8.5 million doses of Pfizer/BioNTech Covid-19 vaccine on top of an already ordered 1.5 million doses, bringing our total Pfizer vaccine order to 10 million doses. This literally means that we'll have enough vaccines to vaccinate our team of 5 million. These vaccines are expected to arrive in New Zealand during the second half of the year and a mass vaccination programme would be expected to occur around the time.
This is fantastic news, right? Of course, it is. Who would have thought that we would have a promising COVID-19 vaccine in just under a year of discovering the virus? Plus, developing and manufacturing the vaccine is one thing, but getting our hands on a vaccine is itself a process that alone is difficult enough since every country wants it. Credit has to be given to our government, as we now have an adequate buffer for our fight against COVID-19.
So, we've got the vaccine, now what? Indeed, that's the million-dollar question and is one that should not be taken lightly. The next hurdle that the government must overcome is how to vaccinate the whole population within a short period of time. Vaccinating the population is a key priority of the government because it could end the pandemic and give us the power to open our borders and steer our economy back on the trajectory of economic recovery. It is an exercise that needs to be done as swiftly as possible. Not to mention that new variants of the virus are emerging, potentially making the vaccine ineffective. We are definitely in a race against time for sure.
Let's put this into perspective: if the government's goal is to vaccinate everyone within a year, this means that we would need to perform approximately 14,000 vaccinations each day for us to achieve that goal. This is the minimum speed the country needs to reach to achieve herd immunity before next winter approaches.  It is possible but it's not an easy task. Let's say if we have the manpower, facilities and resources to do all this, how can we guarantee that every one of the population would be willing to get vaccinated. In the second half of 2021, we could reach a point when we have more COVID-19 vaccines than people to vaccinate, and getting them to take it will be the primary issue.
This is a very valid question and is one that's going to affect our pandemic strategy and possibly the one that could give our government significant headaches.
New Zealand has a hesitancy problem
To clarify, herd immunity is when enough people are protected against the virus to stop its spread. To achieve herd immunity and end this pandemic, experts estimate that we'll need to vaccinate at least 70% to 80% of the population. Yet according to a recent survey by global company Ipsos, 51% of New Zealanders say they are likely to get the jab once it's available to them. While 18% say they are not likely and a further 24% are sitting on the fence.  If that holds true and the herd immunity estimates are correct, it would make ending this pandemic impossible. Compounding that is the uncertainty of whether the vaccine is safe for children as currently it is not approved for use in children. Although several clinical trials are going on at the moment, sufficient data might not be available until the end of this year or early 2022. Given that 20% of the population is under 16, it might further hammer our goal of reaching herd immunity when such a large part of the population is excluded.
I believe the government has a huge task ahead of them when they roll out the COIVID-19 vaccination campaign. In order to launch a successful vaccination programme, the government should be completely transparent with the information they obtain with regards to monitoring the safety of the vaccine; but also, they need to understand why there is a hesitancy in getting the jab in the first place and strategically address the issues. Other than individuals with a strong anti-vaccine view, which tend to make up a very small minority of the public, hesitancy is often brewed by miscommunication and misinformation.
Misinformation about the short & long term safety of the vaccine
Those I know that are sceptical about the vaccine are mainly concerned about the short term and long-term safety of the vaccine being compromised due to the fast-tracked development process. A lot of these concerns are valid but are misinformed. This is because even though the vaccine development was fast-tracked, it still went through the three-phase clinical trial process required by the FDA, testing for safety and efficacy. Furthermore, the vaccines have already been tested in the real world since the mid-2020, meaning most of the short-term side effects would have been identified by now. Millions of people have already been vaccinated in the northern hemisphere with no major safety concerns detected for serious side effects. Not to mention that by the time a wider spread vaccination rollout happens here, there will be more than a year's worth of safety data available, meaning that we would have a high level of confidence about the safety of the vaccine by then.
In terms of the long-term side effects, concerns are being raised on the internet that the mRNA technology used in the development of the Pfizer/BioNTech vaccine can affect our DNA or change our genetic code. This information is misleading. First of all, as discussed in my previous article, mRNA (messenger RNA) is found in all living cells and it sends signals to the cell and teaches them how to produce certain proteins that trigger the immune response inside the body. It is not the same as DNA (your genes), and it does not affect or in any way interact with your DNA. Hence, we can be assured that it will not cause DNA damage or alteration in both the short or long term.
In my opinion, the way COVID-19 played out in New Zealand has contributed to creating vaccination hesitation. On one side, a well-handled pandemic with minimal transmission and death rates was praised around the world. However, on the flip side, our success can hinder the government's effort when it comes to encouraging people to get vaccinated to reach herd immunity. This is because there was never a widespread community transmission compared to the rest of the world. Hence, people simply don't see the urgency to get vaccinated because there isn't a threatening problem in the first place. But if the pandemic should have taught us anything in 2020, it's that it's better to be proactive and be on the offence than reactive and be on the defence. We must understand that it is important to get ahead of the pandemic before it becomes out of control.
Annual vaccination might eventually become the norm in our post COVID world. Of course, getting vaccinated is a personal choice and is one that everyone must consider with all the available evidence and information. What makes the vaccination decision so unique and important is that the decision we make could potentially affect the lives of everyone surrounding us.
To a successful vaccination rollout.