F&P Vitera™ – Full Face Mask
F&P Vitera™ – Full Face Mask
Description
Vitera's design focused on stability, adaptability, and breathability. It is designed to provide comfort throughout the night while ensuring effective therapy.
RollFit™ Seal – with an easy auto-adjusting fit that optimises an effective, comfortable seal
Easy Frame – is low profile, stable, durable and provides a clear line of sight. Its 'Easy-Clip' technology makes for effortless assembly after cleaning.
ErgoFormTM headgear – with integrated technologies that remove the need for forehead pads and the glider strap.
CentiCoolTM fabric – a breathable fabric that allows 21 times more airflow and 35% more moisturise transfer than the material used in other Fisher & Paykel range of full face mask.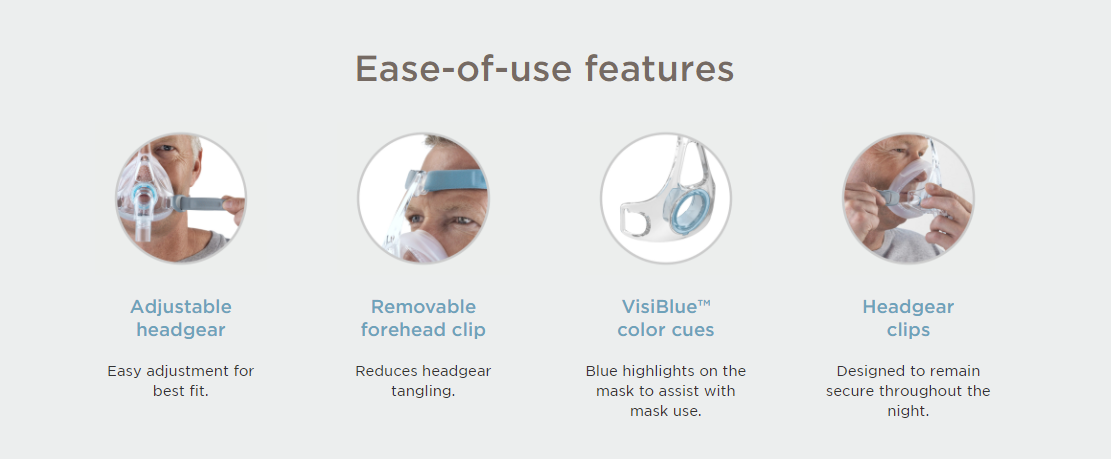 How-to videos
Document Centre
F&P Vitera – User Guide
F&P Vitera – Fitting Guide
F&P Vitera –Patient Brochure
F&P Vitera – Specification Sheet